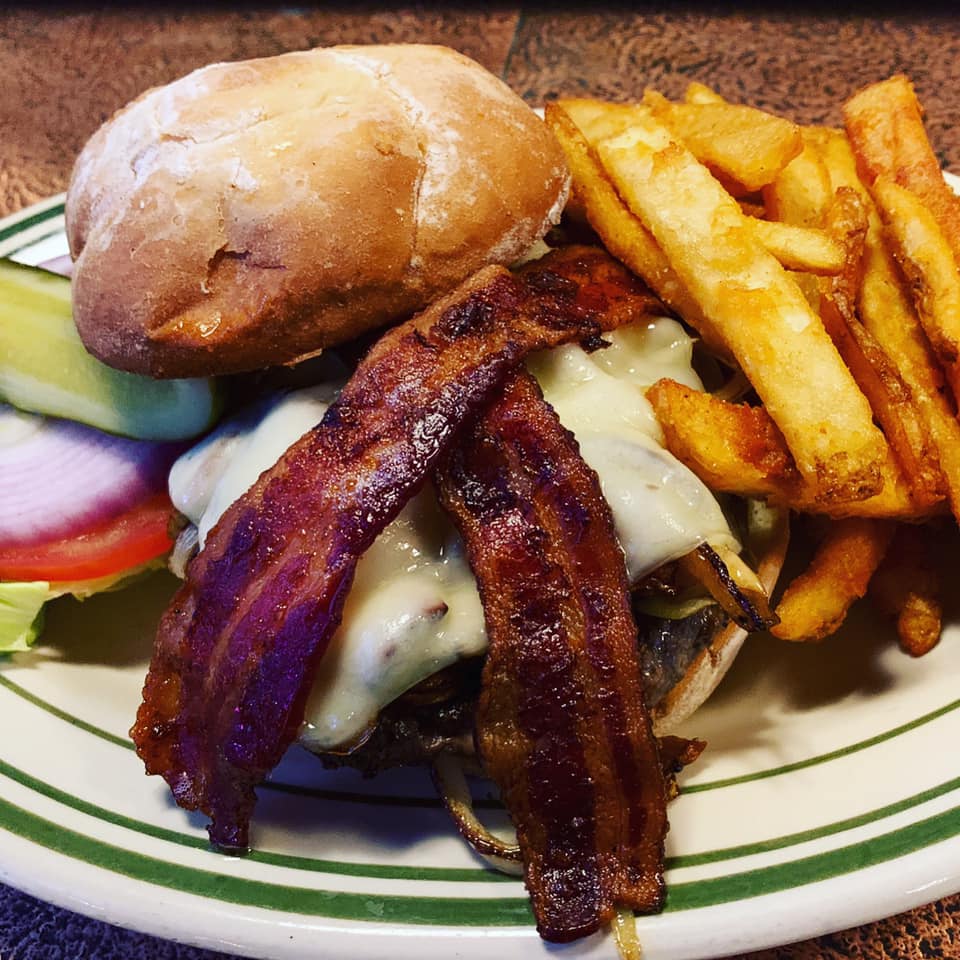 2Culinary

No bluff, we offer an extensive and diversified menu of sophisticated American comfort food that sets Steiner's Pub apart from all neighborhood taverns.
Our Great Chef demonstrates his culinary prowess by creating high-quality dishes like Steiner's signature Wellington lamp chop appetizer, marinated in olive oil, garlic and rosemary then grilled and served with horseradish dipping sauce. Our Steiner's award-winning sirloin black bean chili is a World Series of Video Poker Champion too!
Those craving traditional pub grub will find a satisfying selection of typical bar fare named after Nevada landmarks, including the Mojave Quesadillas, Battle Mountain Buffalo Shrimp, and Death Valley Chips.
Open 24 hours a day, Steiner's Pub serves breakfast, lunch and dinner. Breakfast is served 2 a.m. to 11 a.m. Monday through Friday and 2 a.m. to noon on Saturdays and Sundays, although now in 2021 there are 4 offerings available 24/7!! Dinner is served from 4pm-11pm nightly, while the Lunch menu is served all day everyday!
(As of July 2011 and Changes to the Nevada Smoking Laws-Protecting Children from Secondhand smoke-We are 21 and Over Only-We do apologize in advance for any inconvenience and value all our guests.
<– Check out the side bars for daily specials! –>
Cocktail
Steiner's Pub excels at beer and spirits with a well-crafted brew list, wild-card cocktails and premium liquors.
Beer is top-of-mind at Steiner's Pub where the brew list includes over 70 varieties of domestic, microbrew and imported suds including, stouts, bocks, pilsners, lagers, ales, and hefeweizens, with more than 24 excellent brands offered on tap.
Steiner's Pub balances its beer offerings with delicious flavored margaritas and martinis, and has an impressive array of single malt scotch and single barrel bourbon whiskey.
To see our beer list, click here
To see our wine list, click here
To see our liquor list, click here
2008 Best Sports Bar in Las Vegas
2009 Best After Work Bar in Las Vegas
2010 Best Bar Food in Las Vegas