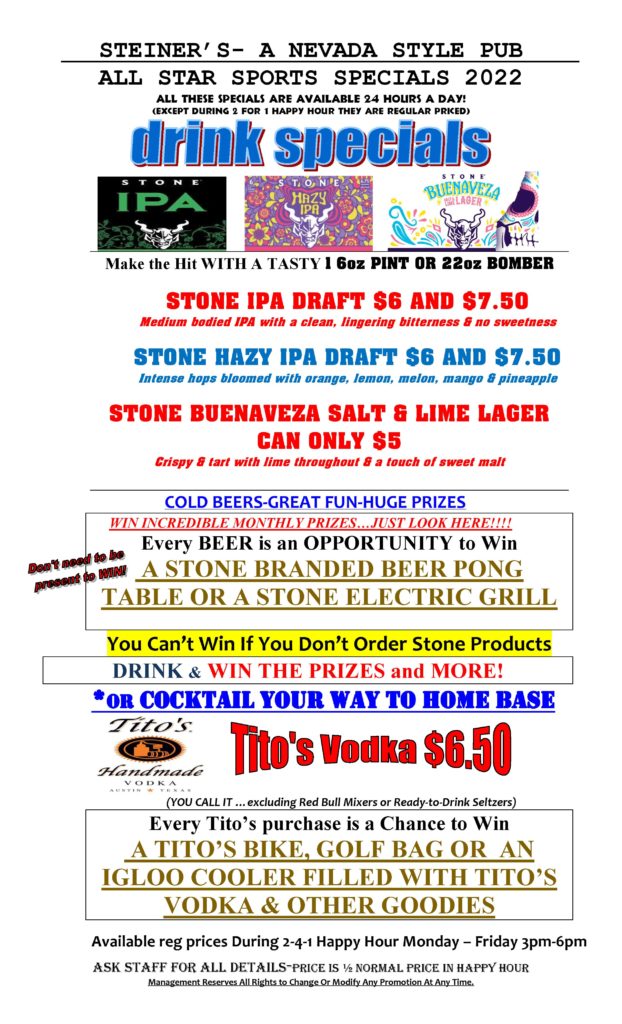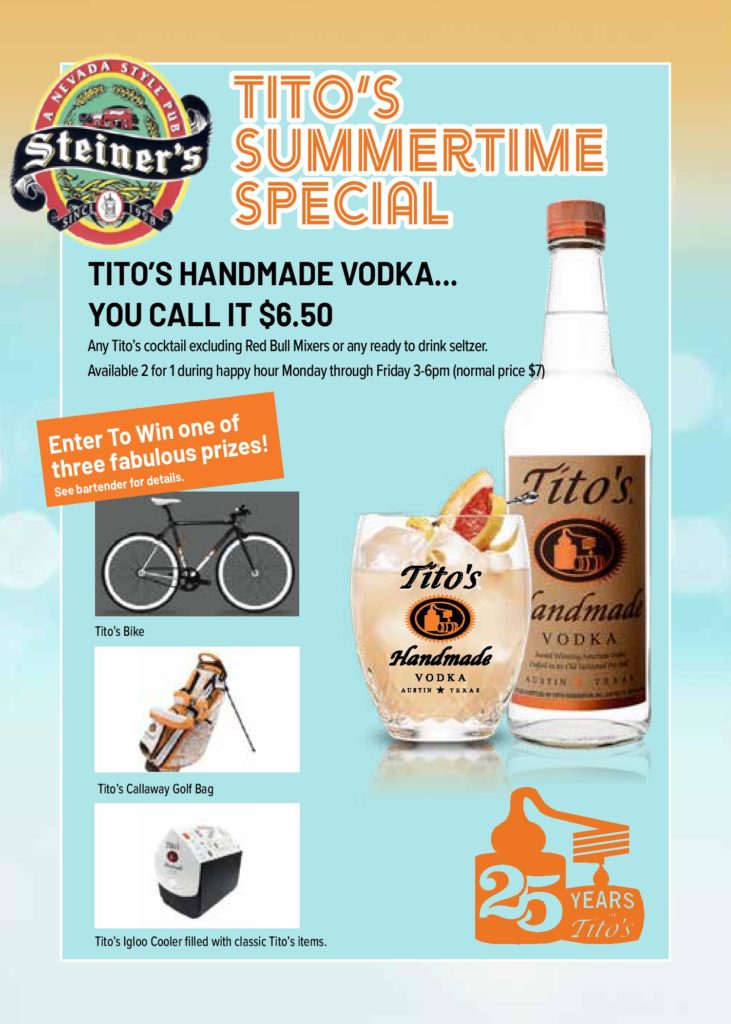 Please Note for all To-GO orders, we ONLY partner with Chow Now for On-line Ordering which has DoorDash as a delivery option.
If an order is placed on another website rather than through our website button and chownow app we will not be responsible for inaccuracies in preparation due to their misinformation and not taking us off their websites and apps! This extends to GrubHub, Postmates, UberEats to name just a few! Thank You
Effective 1-17-22
Please be advised
We will be continuing to do everything to make you feel safe as you dine out! All of our cleaning and sanitation protocols that have been in place since last May will continue and we will strive to provide that same top notch service you know us for during the last 23 years. There will be plenty of hand sanitizer available and we may keep a few bar partitions up for those of you that like them. Thank you as we get back to normal operations and we appreciate all of you more than you know!!
Cheyenne 702-395-8777
Buffalo 702-304-8084
LV Blvd 702-214-6700
Welcome Back All of Nevada
0 CommentsRESTAURANTS: