Please Click this Link Above for a Tasty Video Montage
PLEASE CLICK THIS LINK Below TO GO DIRECTLY TO OUR MOBILE FULL "NEW LIMITED MENU"
http://places.singleplatform.com/steiners-a-nevada-style-pub/menu?menu_id=3897444&token=1jZ4Ld:r88g9fGFGaze6ahlJru4eFJEEzc
Date: 3/18/20
Re: Reopening of all Pubs Coronavirus (COVID-19)
Good Morning LAS VEGAS!!!!!
We just wanted to take a moment to share OUR reopening plans with you ALL!
We will be opening the Buffalo location for to-go/carryout/delivery starting this Monday the 11th
Hours likely between 11a-8p to begin.
We will continue with this model for a week as we prep both LV Blvd and Cheyenne locations for their turns.
LV Blvd would be 2nd to start offering curbside on or around May 18th, and then we would look to start Dine-in at Cheyenne by May 22 operating on the Phase 1 50% only model announced Thursday. These dates are subject to change, but they are the goal!
Should the Nevada Gaming commission allow for slots to be activated prior we would step up these dates. Good to know we can get going again.
Please let us know if you have any questions-and we will do our best to answer them 🙂
Thank you and have a GREAT weekend
Roger and Team Steiner's-A Nevada Style Pub
A message from our Owner, Roger Sachs
Thank you for your patience and trust in Steiner's Pub. We are prepared to navigate through these challenging circumstances with your safety and confidence at the forefront of everything we do. We look forward to seeing you in house soon. Roger
5/7/2020
0 CommentsRESTAURANTS:
Restaurants are strongly encouraged to continue curbside, delivery, and/or pickup operations.
Restaurants are allowed to open dine-in under strict social distancing requirements:
Self-service stations (salad bars, beverage stations, etc.) are NOT permitted
Restaurants shall require employees to wear face coverings and should encourage customers to wear face coverings, to the maximum extent practicable
In-person or on-premises dining is limited to no more than 50% of available seating capacity, excluding bar seating (table and bar top seating).
Reservations should be required when practicable to better achieve social distancing requirements
Tables or available booths must be spaced at least 6 feet apart.
Bar tops & bar areas within restaurants remain closed (can serve drinks at table)
If waiting to be seated, patrons must wait outside and practice social distancing.
PUBS, WINERIES, BARS & BREWERIES that serve food can continue curbside, pick-up, and/or carry out operations. If the establishment is licensed to and serves food in a restaurant-like setting, it may open up to do so based on general restaurant restrictions (above) with bar-tops and bar areas closed to drinking and eating
ALL BUSINESSSES AND EMPLOYERS are encouraged to adopt and/or take the following actions:
Strongly consider SPECIAL ACCOMMODATIONS for personnel who are members of a vulnerable population.
Designating with signage, tape or by other means, six feet of spacing for employees, customers, clients or members to maintain appropriate distance.
Having hand sanitizer, and sanitizing products, readily available for employees and customers.
Businesses should encourage customers to wear FACE COVERINGS.

If possible, have employees RETURN TO WORK IN PHASES.
CLOSE COMMON AREAS where personnel are likely to congregate and interact, or enforce strict social distancing protocols.
Follow guidance from the NEVADA LABOR COMMISSIONER regarding sick leave policies and to prevent discrimination in the workplace.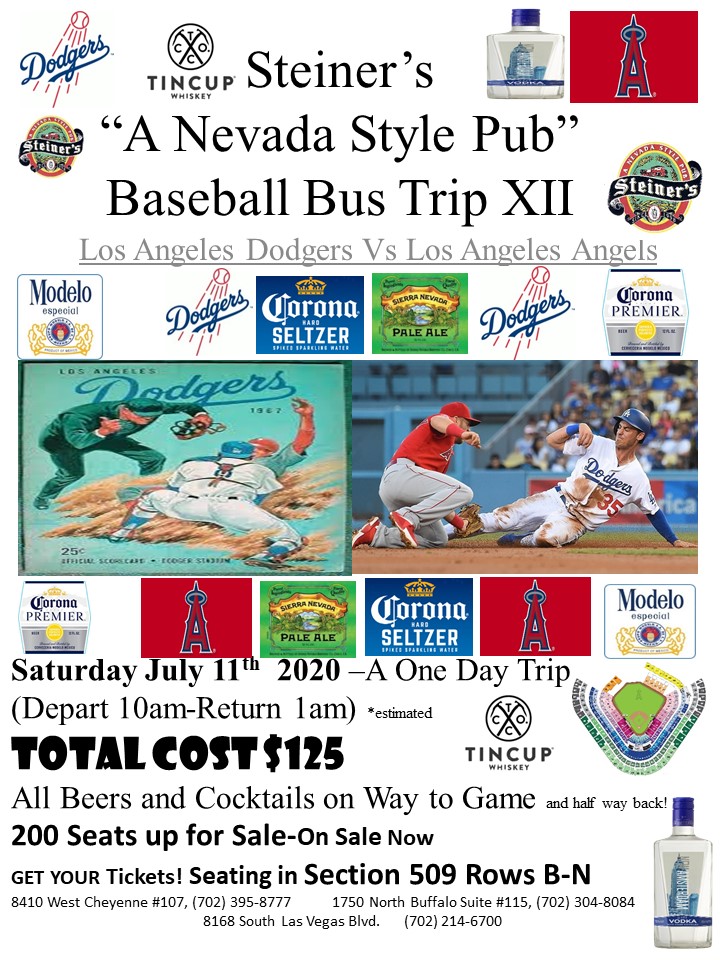 Need Our Best Mobile Ready… Scan Here and Love Our App!
Are you ready for our MOBILE APP? Scan this one for our exclusive insiders APP!